Trump Fears Getting Fingerprinted
It was something that Ellie Dreams Down Under said at the end of a recent videotaped Tarot reading about Trump: Why doesn't he want his fingerprints taken? Is he worried that they might be found on Top Secret documents located in other peoples' hands? A-ha, says I.
That long-publicized photo of Trump cleaning up a bathroom in the White House came to mind.
Obsessions are obsessions. If you have a fear of poisoning, for example, you would not want anyone touching your stuff. But is it more than that? If not, maybe Putin had a word in his shell-like (ear).
Then, there's the toilet. He's denied that he's ever flushed documents down one, even though there is proof, of sorts. (Admittedly, anyone could have done this to blacken his name.)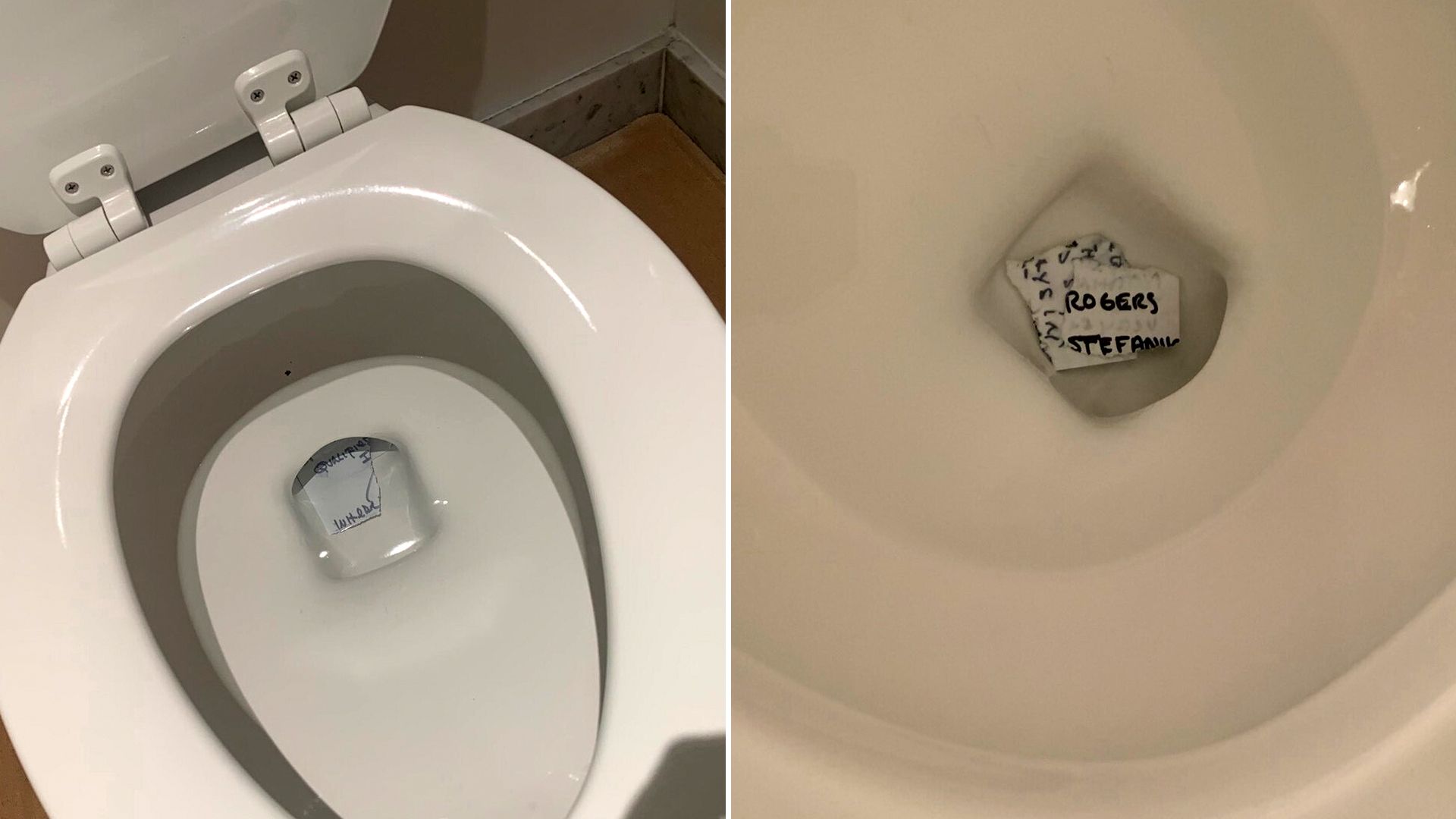 Well, whatever's going on, Trump's phobias will be triggered if he is indicted. His worst fears will be realized, and his reputation will be ruined if he's fingered in the Stormy Daniels' hush-money case.