Susan Jacks (August 19, 1948 – April 25, 2022)
They say old stars never die, they just fade away. Well, unfortunately, they do die, and they remind us all that we're getting closer to the final curtain, ourselves. Susan Jacks died on Monday.
She has had kidney problems for many years. It finally caught up with her this week while waiting for another donation. Oh, COVID-19, you've been so cruel.
.
Her birth time is unknown, so I have rectified her chart to show her becoming a musical star @ 16 (Neptune) and marrying Terry Jacks @ 19 (Mars). This looks right. Notice that there are no inconjuncts.
Susan Jacks has been around the Canadian musical scene since the late 60's.
Now she will be remembered forever.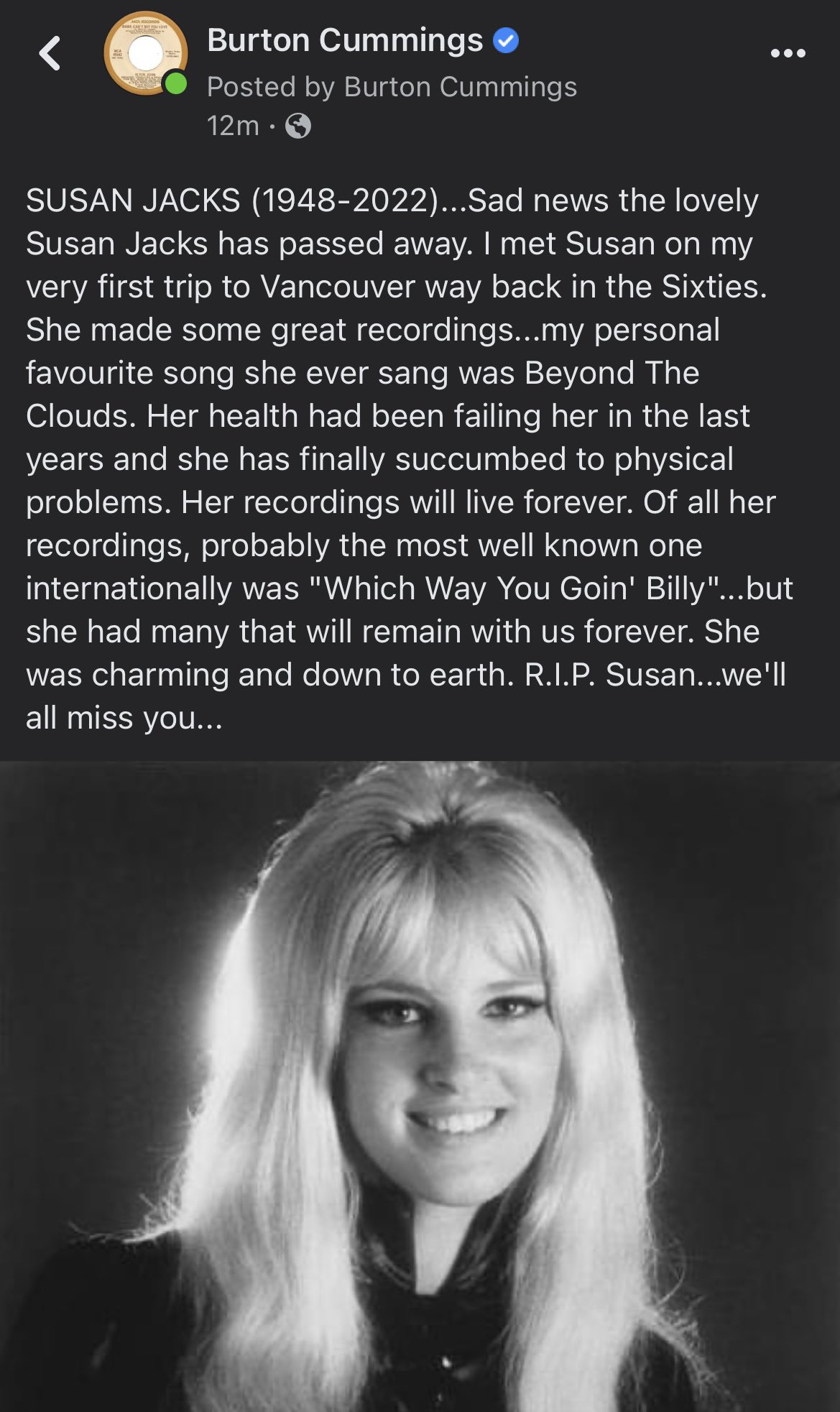 RIP xo