"Mostly Peaceful Chaos"
Obviously, he was watching an alternate version of the tapes, that Kevin McCarthy provided him with.
But, is he blameless for what happened? Will he be implicated? Let's take a look at his part in the affray.
Sometimes, astrology is the only way to get to the truth. This time, I think it's spot on. Tucker's natal Ascendant is almost exactly opposite the 'event' Pluto. His natal Saturn is conjunct the 'event' Mars, which is now the tip of an interactive Yod from inconjuncts to Tucker's natal Saturn and Neptune. In some ways, Tucker cannot be held totally responsible for what happened that day, but he did have a hand in stoking the fires that burned in his audience's hearts. His explosive rhetoric lit the fuse.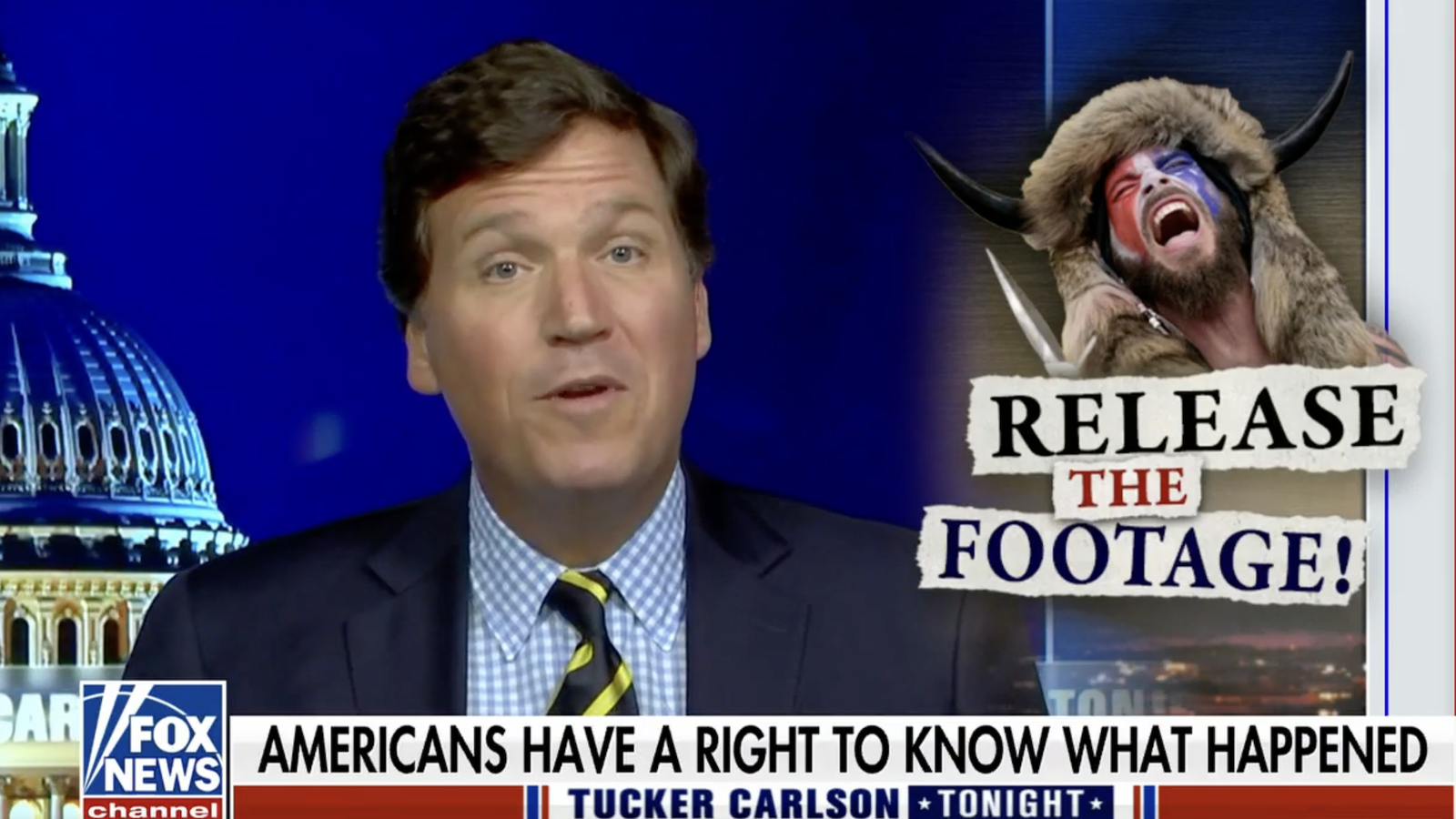 The Dominion Voting Machine suit against Fox News is providing the American public with the truth.